Lookback instructions for customers
Lookback and TestingTime joined forces to bring a seamless research experience, with high-quality test users from anywhere in the world within 48 hours. This step-by-step guide helps you set up and conduct remote moderated research.
This is how you setup Lookback and a new project
You're new to Lookback and have never created a new project? No problem. Here's what you need to know to get started.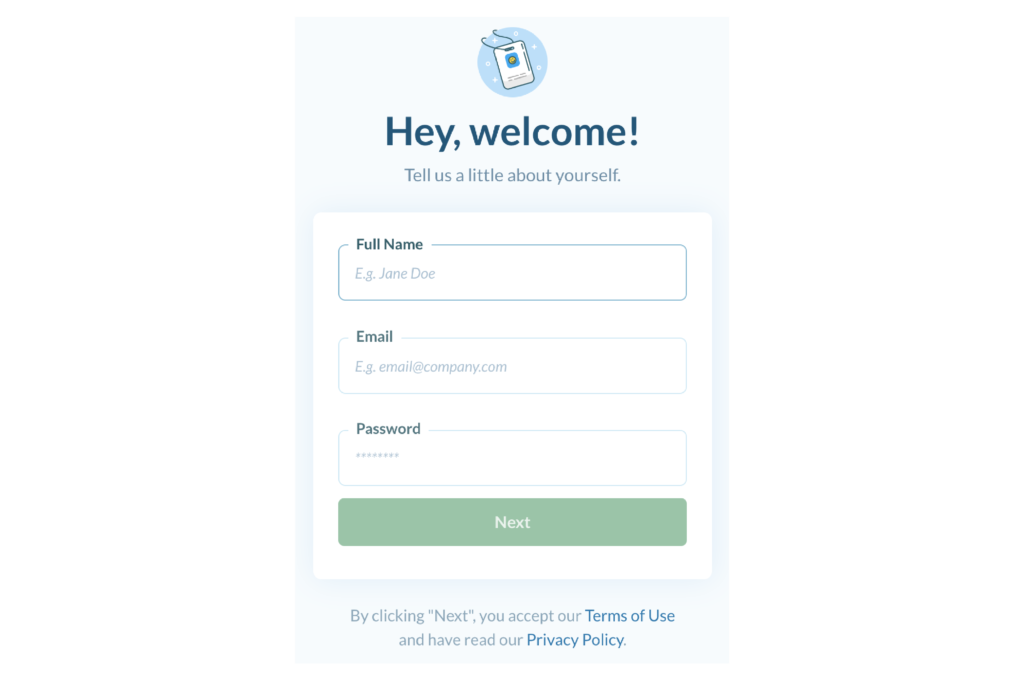 1. Register with Lookback and create an account.
Sign up for Lookback here. You can start a free trial period first. This can be useful in case you want to try the product before you definitely decide to use it and pay for it.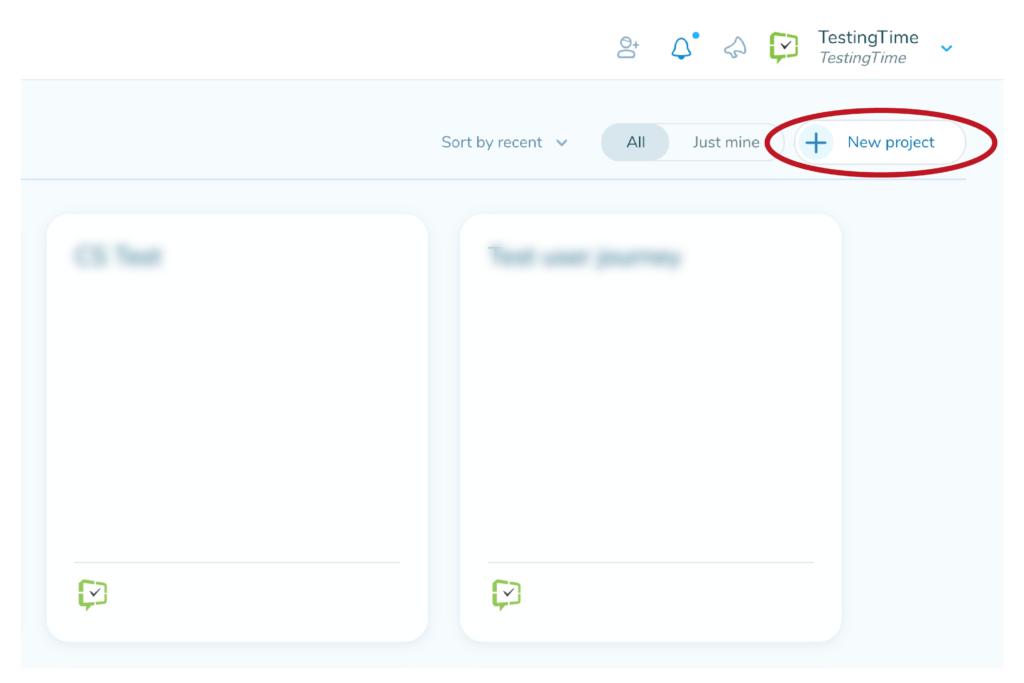 2. Create a new "Project" and give it a name.
Name your project and add a description. If you need more details on how to create a new project, follow these steps.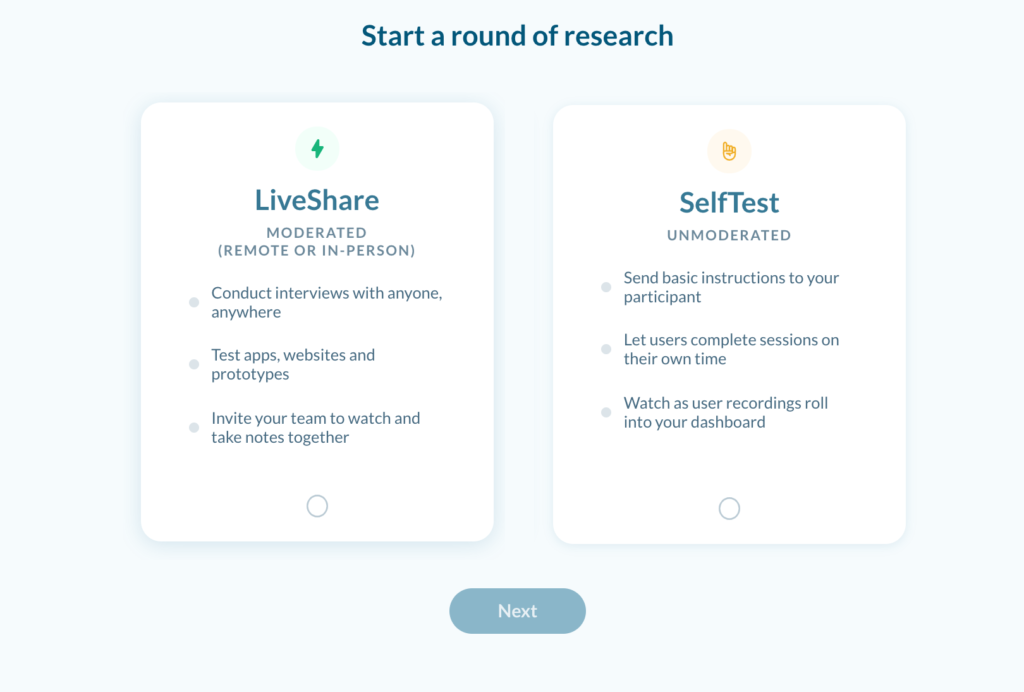 3. Create a "Round" within your project and choose "LiveShare".
Start off a "Round" by choosing it to be moderated. You can also specify whether your test user should see a start and end message and other instructions. Please take into consideration that the "Instructions" are visible to the test user just when the user is about to begin testing and the instructions can be revisited at any time during the test.
This is how you invite participants and observers
You need some help with inviting test users? It's simple, just follow these steps.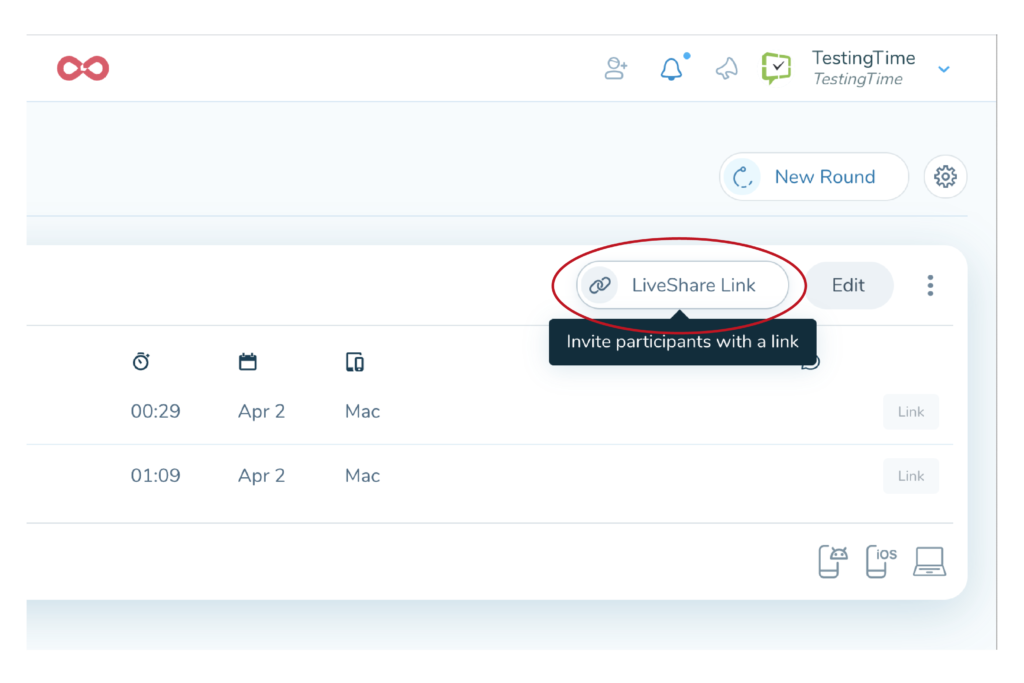 4. Click on the "LiveShare Link" button to get the access link for test users and observers.
Once you created the Round, click on the "LiveShare Link" button in the top right corner. This will show you two different links: one for the participants and one for the observers.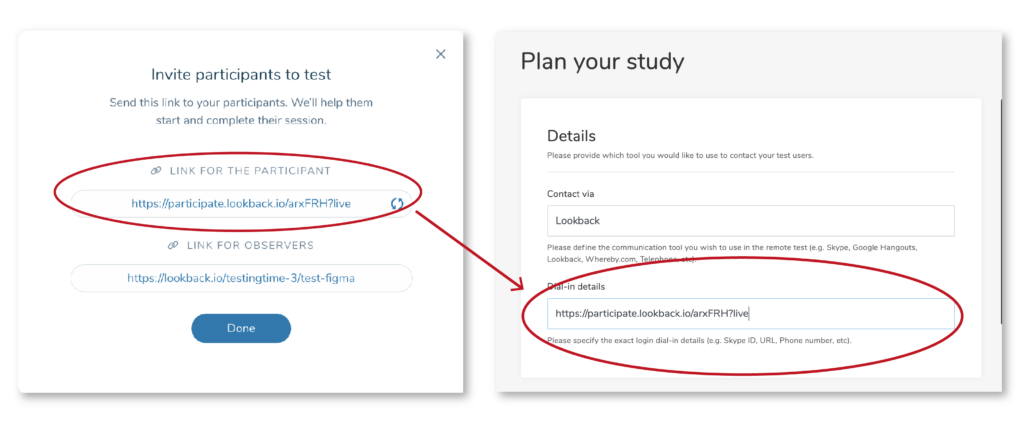 5. Invite your study participants.
In case you already have test users, simply send the LiveShare link directly to the users to grant them access. Otherwise, you have the option of recruiting test users through TestingTime. In order to do this, simply enter the link as dial-in details at the order form while ordering with TestingTime. When participants click on it, they will be prompted to download the necessary Lookback Participate App or Chrome extension for their device, if they don't already have it already installed. Check out these email templates you can use to explain to participants how to get started with Lookback. If you have ordered your test users through us, you can relax. We will send them these instructions so that they can become familiar with Lookback before the test.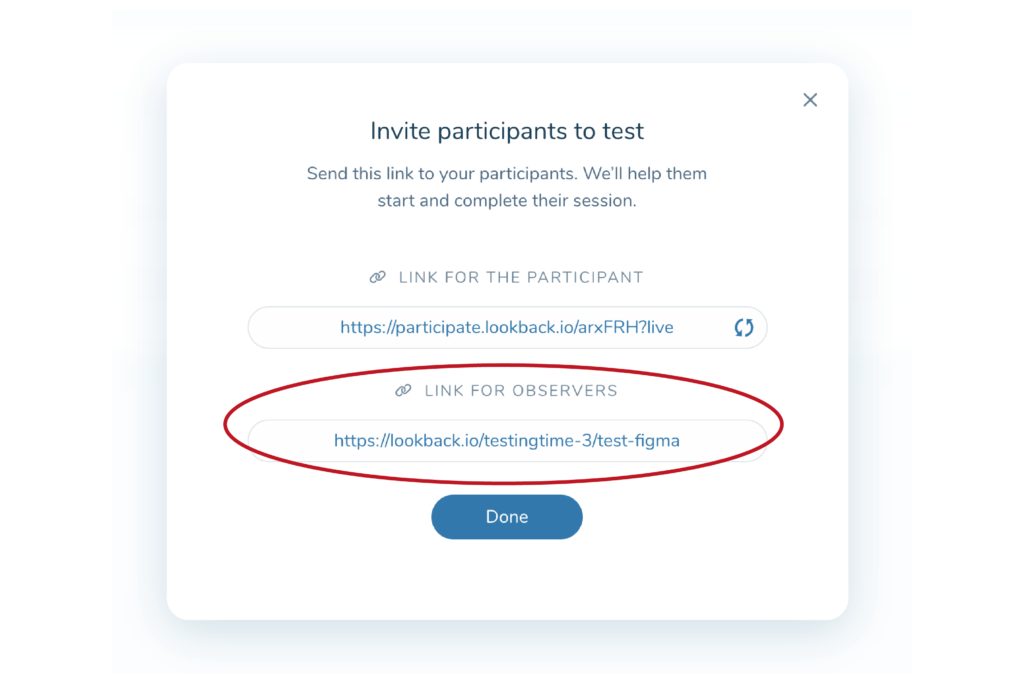 6. Invite your observers.
Send this link to your teammates and they'll be able to join the LiveShare once the participant is ready. Please note, they must have a collaborator or observer account to watch the live session. They need to access the link and log in via a desktop.
This is how you prepare and join the session
Preparation is key to success. Make sure that the following input is taken into account to make the study a real success.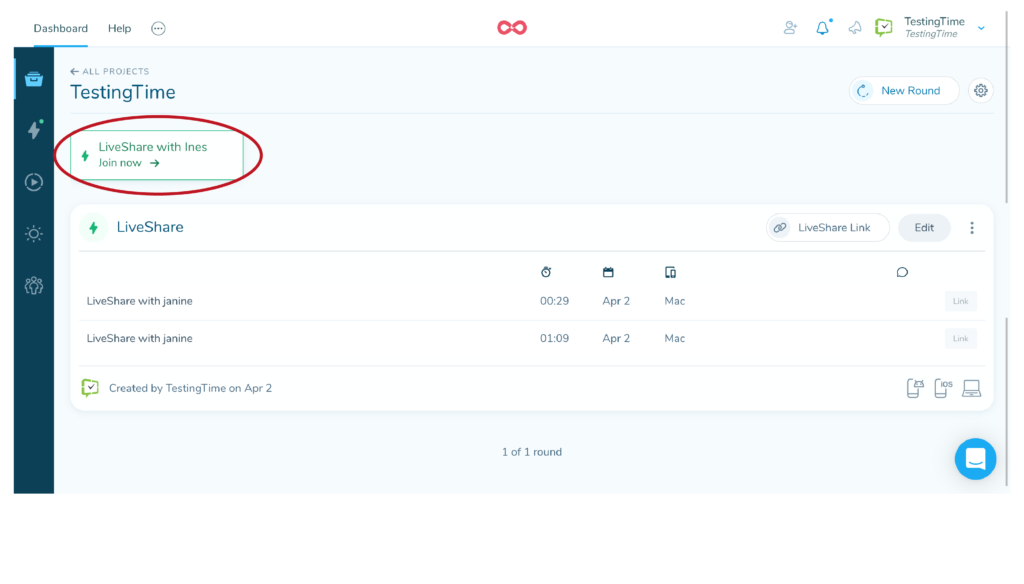 7. Check your WiFi.
It's extremely important to have a strong connection and that you're not affected by a Firewall. Connect your headphones with a built-in microphone for clear audio.
8. Start the session as soon as the test user is online.
You will be notified as soon as your test user is online. Click on "Join now" to start.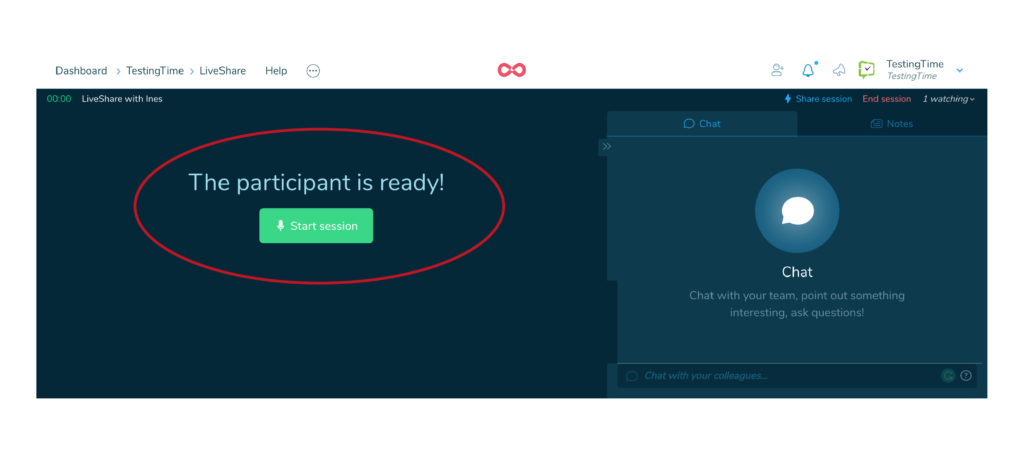 9. Start your research.
To moderate the session you just joined, click the "Start session" button.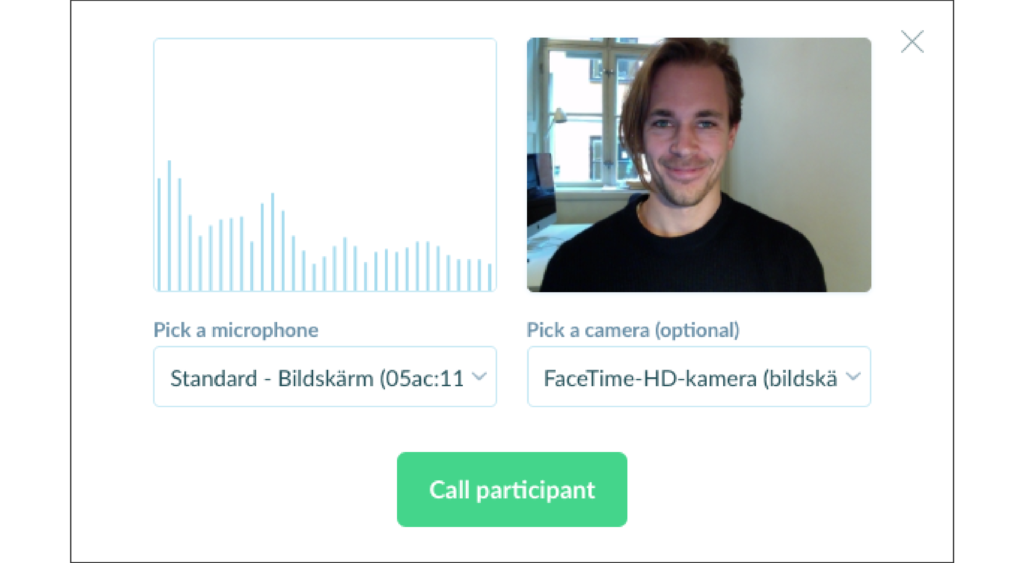 10. Call your test user and begin moderating.
Check your camera and audio connection. Then click on "Call participant". After the participant accepts the call, you will be put into a recorded session. Start to moderate.
This is how you moderate and take notes during the test
Lookback has some helpful features like note-taking and collaborating with observers. Here's how to do it.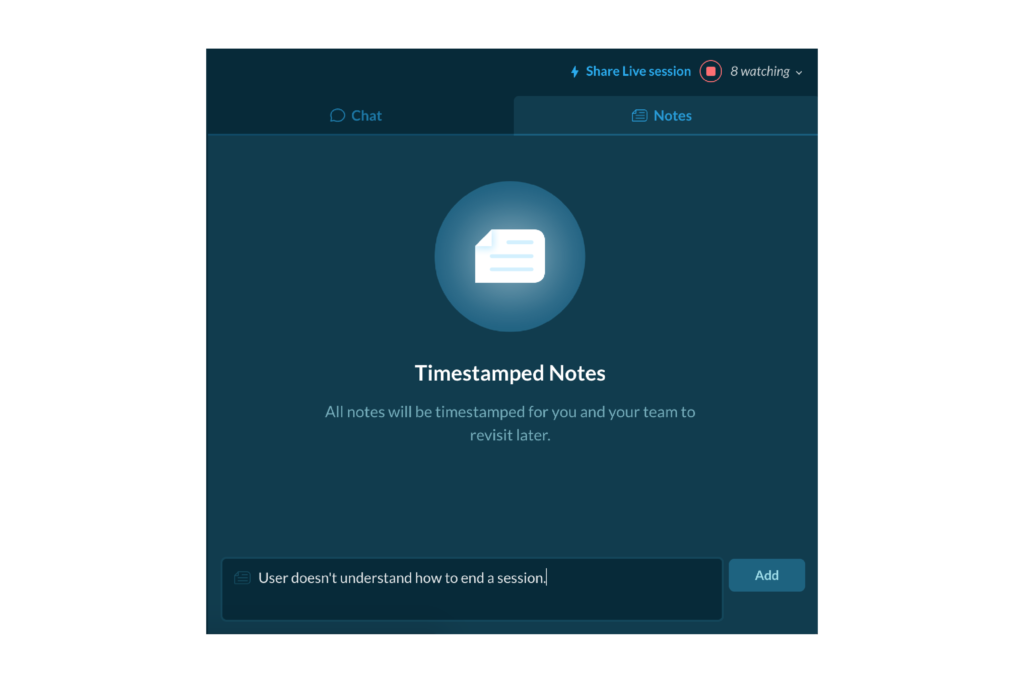 11. Discuss with your team and take notes.
Use the chat function to discuss the session with your team. It's a place for observers to ask questions during the live session. These messages won't show up. Both you and your observers can take notes throughout the test. They are automatically saved with the timestamp function so that you can go back to the appropriate place in the recording later.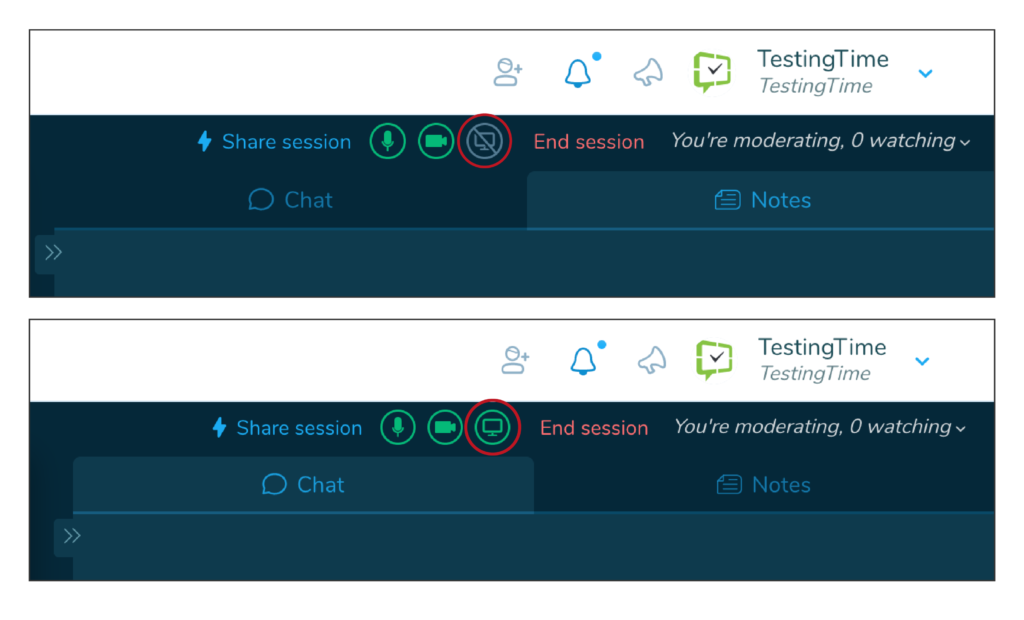 12. Share your screen with the participant.
If you want to share your screen with the participant, just click the screen icon on the top right corner of the screen – next to the microphone and camera icon. Click on "Share Screen" in the window that pops up to choose from 3 different ways to share your screen with the participant. Click the screen icon again to stop sharing your screen.

13. End your session and view the recording.
End a session as a moderator by clicking on the "End Session" button. The session will be uploaded and processed. Go to your project dashboard to view the recording. There you will also see all the recorded notes in chronological order.
Still have questions?
Do you have problems with your camera or microphone? Or more questions on Lookback?