Private Pool
Understand your users on a deeper level. We recruit test users from your own participants' pool. Yearly subscription for limitless tests.
These Private Pool customers trust us
Let's dive deeper to learn how Private Pool works in 5 easy steps.
01.
How to set up your private participants' pool
First, we will assign you a Customer Success Manager to guide you through the general setup of your Private Pool. Together you'll create sign-up pages, welcome emails and study invitations, all branded with your company's logo. We want to be sure you attract the right users.
Additionally, your Customer Success Manager will help you set up important questions to ask your participants' pool to help you better segment them. With our visually appealing statistics dashboard, you'll be able to view your participants' responses easily.
Yearly subscription includes:
Set-up Assistance


A dedicated Customer Success Manager to assist with your Private Pool set-up and a clearly defined set of questions for your participants.
Co-branding
Maintain brand consistency. Your company name and logo will be proudly displayed next to TestingTime. This ensures test users are working with a trusted partner.

Supported languages
In line with industry norms, we use casual language in all of our communications. The languages we support are English, German, French, Dutch, and Swedish.
Next up: Time to invite participants to join your pool!
Get in touch
02.
How to invite participants to join your Private Pool
Do you need to start growing a brand-new pool of participants? Or do you need to build on an existing user base? At TestingTime we are here to help.

Working with you and your marketing team, our Customer Success Manager and Pool Growth Manager will support you in implementing an expertly crafted approach to social media posts, email campaigns, and paid ads.

Collectively, these methods will grow and build your pool of participants with the right users for UX testing. 
Yearly subscription includes:
Growing and building your Private Pool
A dedicated Customer Success Manager to oversee the entire pool growth process for smooth operations.

Next up: Ready to order recruitment
Get in touch
03.
How to order recruitment
At TestingTime our online ordering tool makes it easy to use your Private Pool. Set up your recruitment by giving your project a name. Next, select your study method. Then, depending on the study method chosen, select the location.
Choose from Remote, On-Site or At the Test User's Home. Next, select the number of test users you need for your study. Finally, select your demographic and any additional screening criteria.
The best part? Your Customer Success Manager will be there to guide you through all the possibilities. Find out how everything works. Choose the best study setups and profiles to achieve your goals.
At TestingTime we do all the test screening for you!
Yearly subscription includes:
Unlimited recruitment options
Unlimited recruiting, unlocking endless research possibilities.
Incentive variety
Your choice of a wide variety of test user incentives.
NDAs
An integrated e-signature process for NDAs.
Next Up: Monitor the recruiting process in real time.
Get in touch
04.
How to monitor the recruiting process in real time
We are your virtual assistant! At TestingTime, we coordinate all user participant appointments for you.
Meanwhile, you can monitor in on progress via your Private Pool dashboard in real time.
Yearly subscription includes:
Participant screening and scheduling.
Recruiting your perfect matches.
Resolving cancellations, replacements, and no-shows.
Managing participants' incentives.

Test user backup.
Next up: Managing and monitoring your Private Pool.
Book a demo
05.
How to improve and iterate on your Private Pool
By using your Private Pool statistics dashboard, you can regularly manage and monitor your data from anywhere. Watch your Private Pool grow. Track your participants. See who is being recruited for the tests and who has attended. Easily filter your Private Pool through location, demographics, and profile feasibility checks. 

Yearly subscription includes:
Full control over your Private Pool, with the ability to edit, delete and block users.
A statistic dashboard that exports bar and pie charts from your Private Pool for stakeholder buy-in.
The option to set individual invitation cycles to prevent testing with the same users.

Access to the Private Pool roadmap to provide feedback and ideas on how your Private Pool can be improved.



Book a demo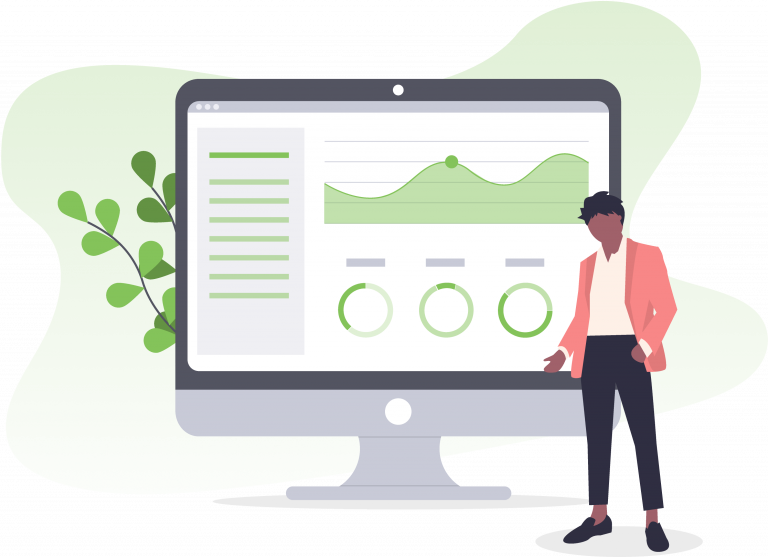 We care about GDPR
We take data security seriously and ensure complete GDPR compliance through our data processing agreement. You can rest assured that your test users' information is fully secure, with us handling all recruitment responsibilities. We guarantee a discreet connection to participants– they will only be contacted by our team when it relates directly to the study you are conducting. 
FAQ's
Still have questions?
Is Private Pool a subscription model and what are the costs?
Yes, it is a yearly subscription model, and you can save up to 1 FTE and use this 100% resource to expand user research instead.
We understand that every business is unique and so are its needs. That's why we offer customised pricing to make sure you're only paying for what you need.
The price depends on the modules you need (incentive management, long-term pool, etc.). There are also set-up costs for the co-branding and personalisation.
Whether you're a small business just starting out or a big company, we've got options that will work for you. Our prices are flexible and can be adjusted as your business grows.
So, let's chat and see how we can help you meet your goals. 

Do you offer a trial?
You can subscribe on a monthly basis and we don't charge for the setup costs if you abort within 3 months. If you continue past 3 months, we will then charge you the setup costs.
Ready to get started?
Our friendly team of experts will be more than happy to answer any questions and speak to you about Private Pools.