---
Backup test users for your next study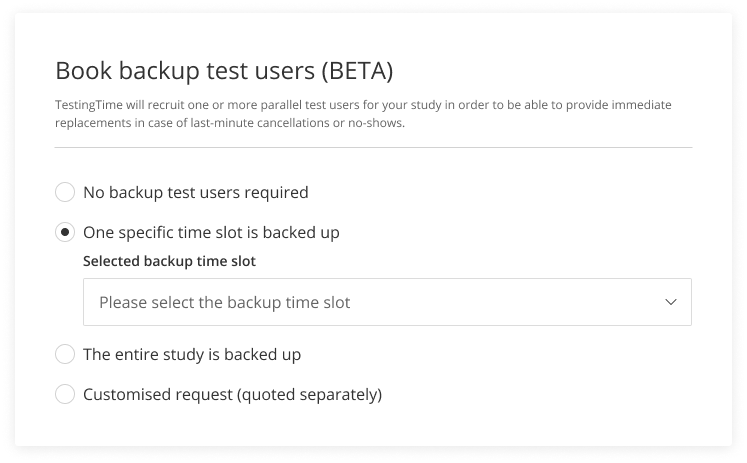 We make sure that we can deliver test users of the highest quality in terms of reliability. Our no-show rate is below 2%. Unfortunately, it is not entirely possible to avoid test users having to cancel their participation at the last minute due to various circumstances. After all, it can happen that trains are unexpectedly delayed.
For this reason, we are now offering backup test users for moderated user tests, workshops / focus groups and interviews. Book this service for a specific time slot, e.g. when very important stakeholders will be watching the test. But you can also order backup test users for an entire study or make your individual request. Simply select one of the "Book backup test users" options in our order form, in the "Planning" section.
---
Video to confirm profile criteria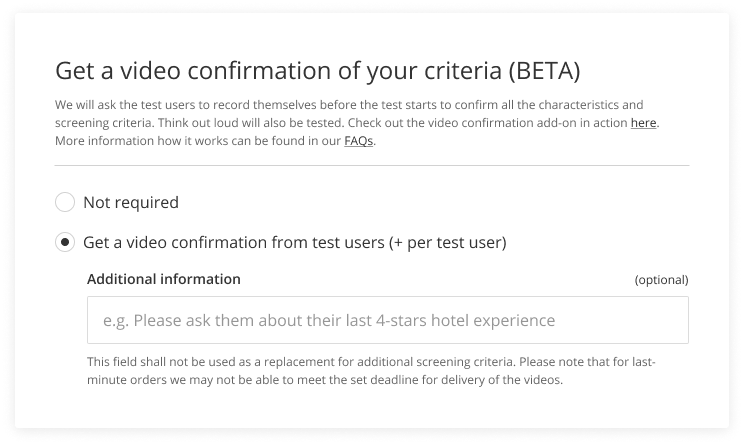 Would you like your test users to make a video of themselves and answer certain questions before participating in the study? As of now you can book this service for moderated user tests, workshops / focus groups, interviews and diary studies using the "Add-ons" section in the order form.
We will ask the test users to record themselves before the start of the test to validate all selection criteria. The ability to think aloud is also tested.
---
Additional services besides recruitment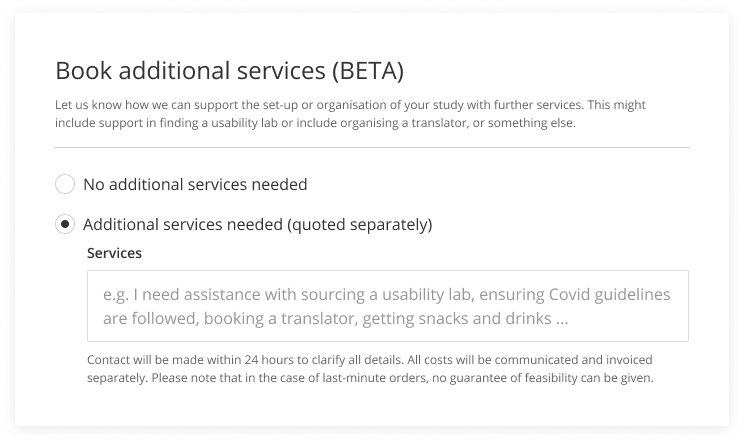 Let us know how we can support the process or the organisation of your study with additional services. For example, providing a usability lab, booking a translator or maybe something else? Simply add your wishes in the "Add-ons" section of the order form and we will take care of it.
---
Monthly sneak peek into our pool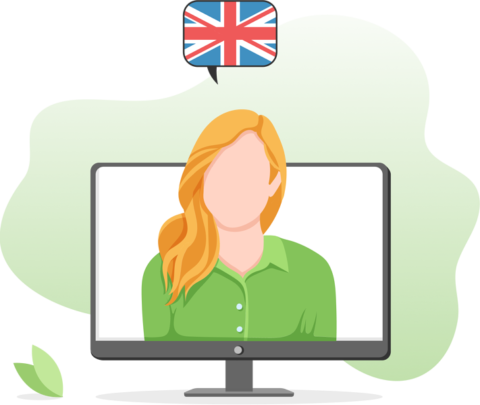 Did you know that we have 150,000 test users in the UK? And with a gender distribution of 50:50?