Private Pool
Because nobody knows your users better than you, you can now let us recruit either from a worldwide public selection of test users or from your own list of users – your Private Pool.

We understand your daily recruitment issues …
Stressing over scheduling and planning usability tests.

Loss of time in finding and assigning suitable test users.

Dealing with cancellations and no-shows at a late notice.

Building and managing your own pool of test users.
… so we created a solution to help your business
With the Private Pool subscription, you can create and manage your own private pools of users (customers, employees, partners, etc.). We handle everything from there onwards – targeting, screening, scheduling, troubleshooting and more – without any limits.
Unlimited, stress-free recruiting
We recruit users from your Private Pool as often as you want and at a fixed price.
Subscription model, no limits, we recruit as often as you want.

Saves time and removes unnecessary stress.

TestingTime deals with cancellations and no-shows for you.
GDPR-compliant Private Pool
The data of your test users are fully secure and belong solely to you.
Full GDPR compliance ensured by a sub-processor agreement.

We handle recruiting while you stay in complete control of your data.

Your test users will only be contacted by us in relation to your studies.
Flexible incentive management
You decide on the appropriate incentives for test users after their participation.
Decide if and how you want to incentivise your test users.

Choose between wire transfers, cash, gifts, coupons and more.

Add-on option to use TestingTime for wire transfers.
Co-branding and personalisation
We personalise all touchpoints with your test users – especially invitation emails.
Your company name and logo will be displayed together with the TestingTime logo on every web page and email.

Keeps your brand identity and tone of voice consistent.

Assures test users they're dealing with a trusted partner.
How it works
A Private Pool subscription is the perfect solution if you're looking to outsource the recruitment of your own test users. We help companies of all shapes and sizes, regardless of whether or not they have a list already in place. These are the next steps, as soon as you have subscribed for a Private Pool …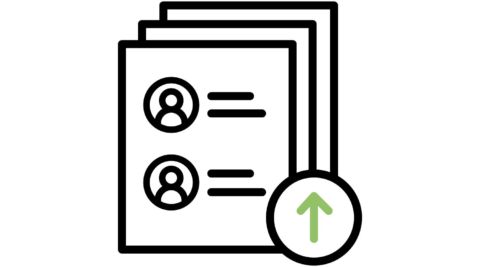 1. Import or create a pool of your own test users
If you already have an existing list of users, you can simply upload the data as a CSV file and thus import it into our system. No list yet? No problem. We create a landing page for you to promote, so interested users can register immediately and join your Private Pool.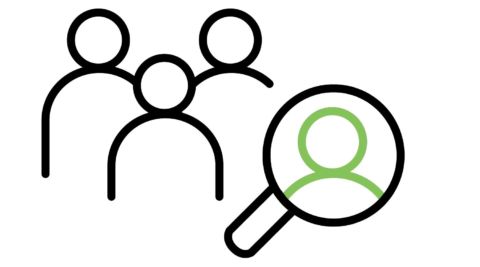 2. We recruit from your Private Pool
When you order your recruiting through our online form, you can choose which Private Pool you want us to recruit from. That's all you need to worry about! We handle the rest so your user tests are a success.
3. Manage and monitor your information
You always have the flexibility to make unlimited changes to your Private Pool and to adjust your user profiles. There are no restrictions when importing new information. Just upload your new CSV file again and order. Give it a try …
Ready to get started?
Our friendly team of experts will be more than happy to answer any questions and speak to you about our Private Pool subscriptions.