A while ago, there was this design event I was really excited about attending. I had purposely taken the day off, weeks in advance. At the event, I had some great talks with fellow designers and I got handpicked to join in on a workshop. I felt extra special being able to be there and I walked in teeming with enthusiasm. After a small introductory talk, however, I was handed an empathy map. I was asked to kindly fill it in. After that, I could leave again.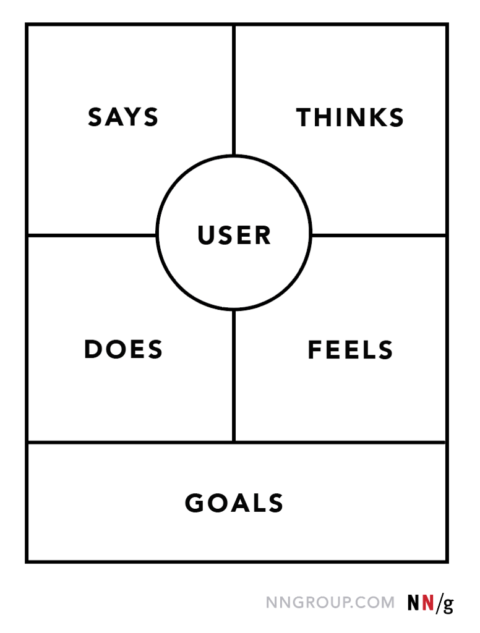 Example of an empathy map
Source: Nielsen Norman Group
Workshop basics
I'd love to say that the above anecdote was an exaggeration. But, unfortunately, it wasn't. What's more, I have had similar experiences. More often than I care to admit.
Having myself started to facilitate workshops more than five years ago, I've fallen in love with co-creation. This concept has become my religion. I have experienced first-hand how co-created solutions increase the chances of adaptation and success. They also allow you to easily gather a lot of information, develop empathy, and align stakeholders. All of that in just a short timeframe.
The success of a workshop depends on how well it is designed and facilitated. Messing up a workshop can be a real waste. Think about the following factors:
Finances: costs of participants * duration of the workshop
Time: participants * duration of workshop + travel times
Materials: all those beautiful post-its!
I have facilitated numerous workshops over the past few years and attended even more. Combining my experiences with all of the information I have gathered from books and papers on designing workshops, I'd now like to share some of my learnings with you so you can use them for your own workshop designs.
The fundamental goal of a workshop is almost always the same: sharing.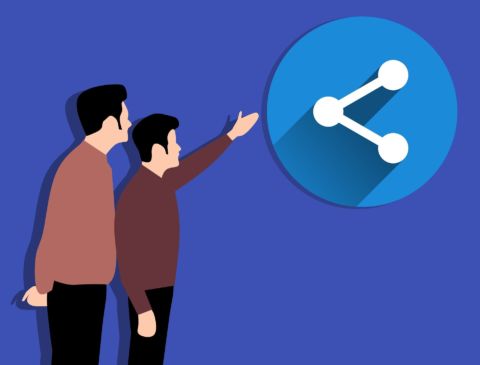 You want something from your participants. This can be information, for example. Or alignment. This practice of exchanging something with others for mutual benefit is called 'reciprocity.'
The concept of reciprocity
The concept of reciprocity is based on three fundamental principles.
1 Framing
Framing determines the associations that are the clearest and most obvious for you. What you think about something and why you act in a certain way depends on the 'frame' you are currently in. When you receive information, you automatically use this frame as a starting point for processing and interpreting. That means framing can influence and change your opinions and attitudes towards things. For better or for worse, as the case may be. Think, for example, about the experience of flying. For some, flying is a nerve-wracking experience in and of itself. But this experience gets even worse when people watch videos about plane crashes before boarding the aircraft.
When designing for workshops, think about how your participants will walk in. Think about what experiences they bring to the table. Instead of spending the first hour making sure everyone is on the same page, ask participants to bring along a couple of pictures of things that inspire them. Or to email a few questions over in advance about workshop topics that they would like to kick off with.
2 Proximity
We experience proximity on different levels, for example on a physical and an emotional level. When we feel close enough to someone else, we tend to build a relationship with that person. The relationship can be based on practising the same sports, sharing common interests, or feeling the same way about something. Or, you could form a relationship with someone simply because they are sitting next to you and you feel like having a chat. Feeling close means seeing a resemblance of something you experience yourself, making you feel connected to the other person to a certain degree. The closer you feel, the greater the chance that a relationship will develop.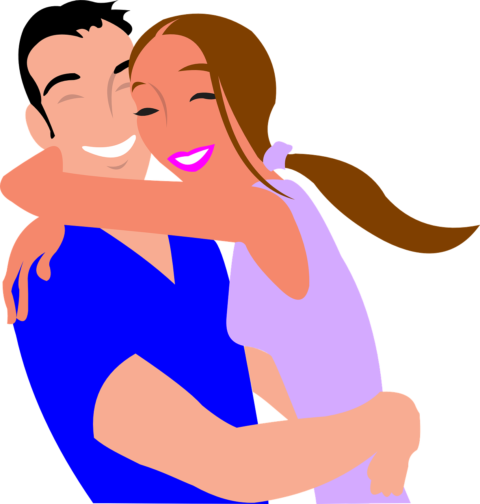 When discussing a particular problem in a workshop, it is imperative that all participants feel close to it, that they feel like this problem concerns them. An easy way of doing this is by creating a visual aid that shows exactly how each and every person is affected, creating shared experiences along the way. Another possibility is to encourage people to share stories related to the problem at hand. For example, their most recent experience.
3 Ownership
Most of us enjoy possessing things. This gives us certainty and makes us feel good and safe. If the thing we own is something we are proud of, we gain added pleasure from talking about it with others. Maybe we're so proud because we created the possession ourselves or because it was our own idea. Importantly, we feel this way not only about possessions but about our experiences and memories, too. They are ours alone, uniquely shaped by our individual perceptions and interpretations.
You can sneak creating and designing into many small parts of a workshop. One of the easiest ways is using ideation techniques, encouraging participants to visualise a solution or problem. Think about prototypes, solution sketches, or even small theatre performances during which participants act out the solution or problem.
A successful workshop encourages reciprocal behaviour
Had the facilitator of the aforementioned workshop had a better understanding of the principles of framing, proximity, and ownership, the chances of facilitating reciprocal behaviour would have increased exponentially. As a result, the workshop participants would have willingly shared their knowledge and experiences and learned from one another. And that adds a lot more value than filling in an empathy map in a random setting.
As it is difficult to judge how these principles interact and how to weight each one separately, I haven't managed to quantify a guaranteed recipe for success yet. By that I mean there is still a bit of guesswork involved in designing for a successful workshop. But bearing the principles of reciprocity in mind will help steer you in the right direction.