Welcome email for list-based users
Our vision is a world full of happy users, therefore we want you to talk to as many users as possible. To make this possible, you need active test users in your pool, right? Amazing news, newly uploaded list-based pools are now automatically sent a welcome email. In this email, we explain to your users who TestingTime is, and how to engage with your company. This ensures, they know what to expect in the coming days and are more motivated to participate in your studies.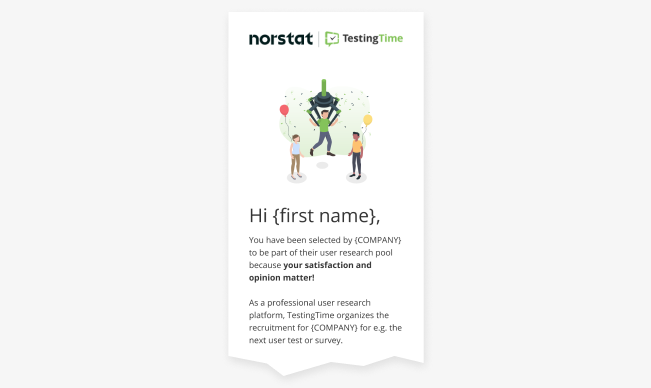 ---
View and edit test users
With the latest product update, Private Pool admins can finally have full control over all test user data! Edit, remove and block users as needed – plus see screening answers and past participations. Unlock these amazing powers with this feature – watch the video for more information about how to get started!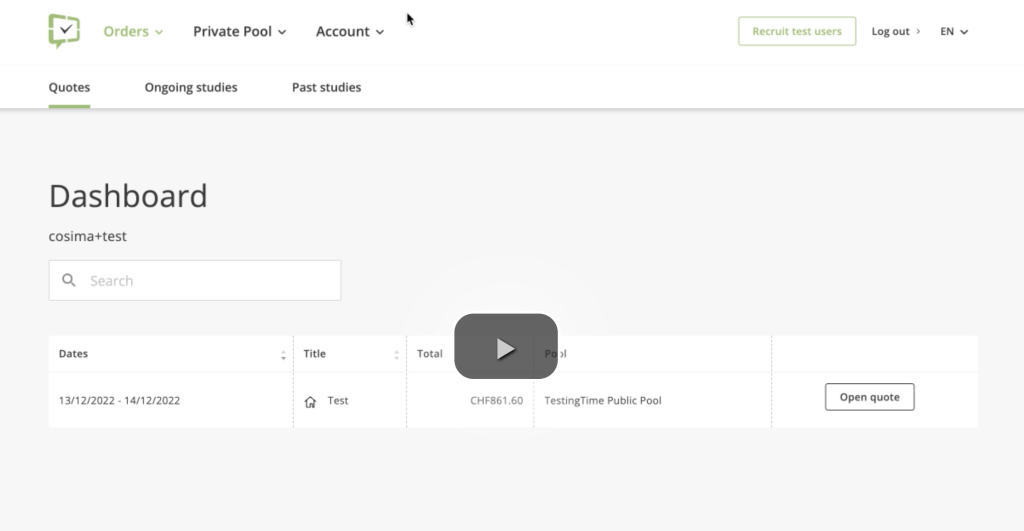 ---
Statistics Dashboard for Private Pool
We released a statistics dashboard for Private Pool customers. In this dashboard, you can see how many users you have in your pool, the number of active users, how many studies you've launched, the answers to your personalised top questions, and much more! If you're thinking about scaling UX research and building your own pool of test users, I highly recommend you schedule a demo call with our Private Pool specialist.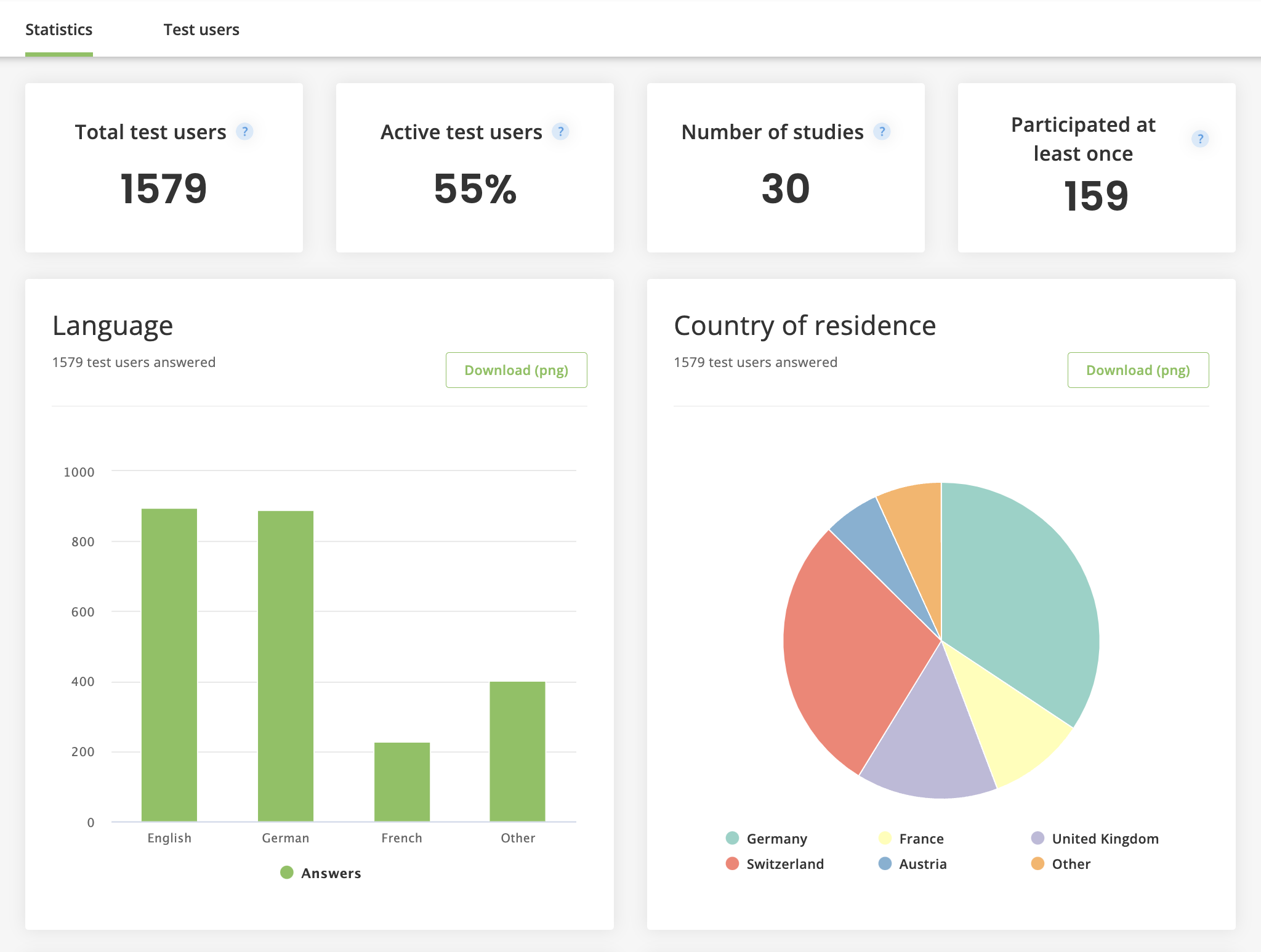 ---
More Visibility of the different Pools
The dashboard now includes a new column called "Pool". This information is very useful if you want to see which pool you used for this study. It also saves you time searching for an order from a certain target group. Now, you can also copy any order from your colleagues directly from your team's dashboard.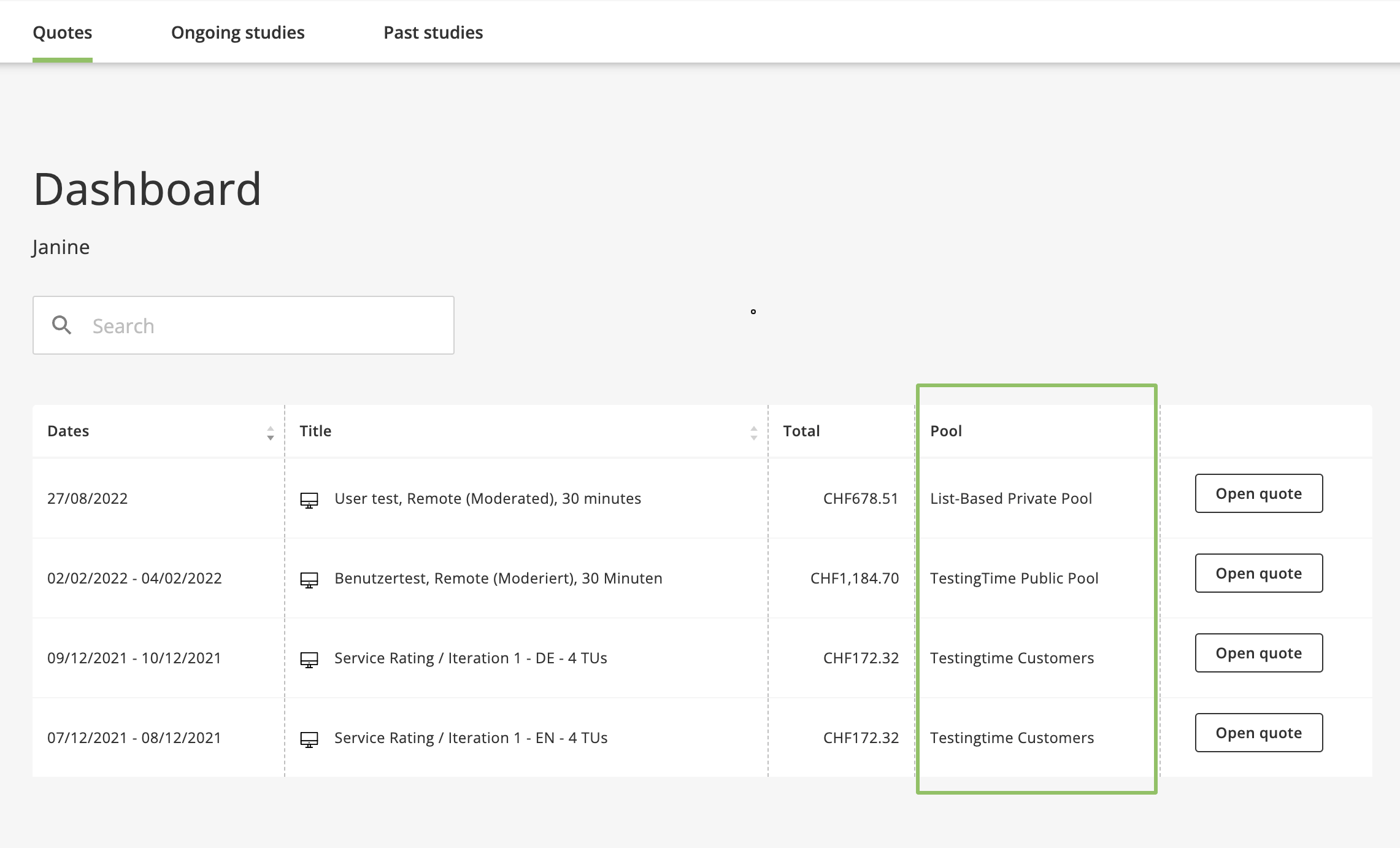 ---
Individual Top Questions
Private Pool customers can now send customised general screeners (top questions). The top questions are a fixed set of questions that are specified when setting up a Private Pool. These are displayed to the test users immediately after registering or uploading your test user list. You can then use this information to segment your test users and invite specific groups to specific tests. You can find your top questions in the question database in the order form.
---
Manage Test Users' Incentive
You have the opportunity to increase the incentives for your study participants directly inside the order form. This function is particularly helpful when addressing specific B2B profiles, such as Physicians, who will be more willing to participate with a higher incentive. You can do this by selecting the desired amount under the "Add-ons" section.